Thursday, August 28th, 2003
Last night we made a bit of progress in our quest to get Sylvia listening to real music (as opposed to the weak, silly jingles on the "children's music" CD's people give us...)
Sylvia asked to listen to one of these; but I sought to redirect her attention to the "Janis's band music" mix discs that Doug recorded for us. She was pretty interested by the fact that each disc had a different color box, and asked to listen to "the green one" (disc 4). So we listened to a couple of Animals tunes before she lost interest in that and asked for "the blue one" (disc 5) -- which is alright by me, it is my favorite of them. And wow! I popped it in the stereo, skipped past "Moondance" and "Wild Thing" and started right in with The Nitty Gritty Dirt Band, and Sylvia went wild! She started dancing right away, with a big grin.
The mood lasted for nearly half an hour, about six songs or so. She started to fade on "The Wait", song #3, but Ellen brought her back by clapping to the rhythm, and then she heard the chorus -- "Take a load off, Annie" -- and started singing along. We all danced together in a circle for a couple of tunes, and then hit "Honky Tonk Hardwood Floor" which was the high point of the evening for jumping around and laughing. "Ugly and Slouchy", which came on next, was apparently a riding song; after a few bars Sylvia got on her rocking horse and stayed there through the song -- nice because it gave Mom and Dad an opportunity to retire to the armchair and rocking chair.
By then it was about time for bed and Sylvia's energy level began to fade, so we headed upstairs for the night. I'm looking forward to playing that disc some more, and maybe find some more rockabilly to listen to together. We had some luck with Buddy Holly a few months ago until Sylvia lost interest -- I think if we have several records to listen to she will not get bored as fast though.
Saturday, June 23rd, 2007
Last time I watched The Last Waltz -- which must have been 15 years ago -- I did not appreciate it. I think I was watching it for the Dylan appearance, which is only a few songs at the end, and wasn't really paying attention to the greatness of every song in the movie (well except "Dry Your Eyes", I wouldn't count that as a great song, though I do think it might have some possibilities if someone besides Neil Diamond were singing it). Ellen and I watched the movie last night; what a wonderful thing it is.
Wednesday, June 27th, 2007
There's something in music I like, a quality I can't identify, that gives me this rush of pleasure that is strongly associated with wanting to sing along. I've talked about this before in relation to Perspex Island, and this afternoon when I was mowing the lawn and listening to Nextdoorland it hit me -- Robyn sings "Can you make it rain,/ Can you make it rain tonight" and I can't help it, singing along is just an instinctual reaction to the pleasure I feel. And then, just now I was sitting and listening to the Band playing "Up on Cripple Creek" and the same thing happened to me when Levon sang "If there's anything she can do --"... (A few nights ago Ellen and I were watching The Last Waltz and together we sang along with the whole song when they were playing "The Night They Drove Old Dixie Down", and that was a beautiful thing.) I want to know what this quality is.
Saturday, November 10th, 2007
Listening to The Basement Tapes today, I was thinking about how the opposition between immersing oneself in the experience of listening and retaining one's identity through analysis, is a good framework for thinking about art and the creative process. I've been listening to this record pretty frequently over the last couple of weeks and thinking about writing a blog post concerned with how it is different from Dylan's other music that I like, and similar to The Band's other music that I like, or along those lines -- but then there are moments (especially during "Bessie Smith") where I'm suddenly singing along and identifying with the music instead of thinking about it. I love those moments.
Saturday, November 17th, 2007
Janis gave me a copy of Before the Flood a while ago and I just recently spent some time really listening to it; and I gotta say I think it is not such a great album. That surprised me because I've been listening more and more to The Band lately and really loving their sound, and especially loving The Basement Tapes -- so I was expecting and hoping for that kind of sound. Instead this record sounds like weak Dylan. Guess they couldn't get it back together.
Sunday, November 25th, 2007
We saw I'm Not There this afternoon. My reaction to it was similar in a funny way to my reaction to The Nutcracker (though in the final analysis I way prefer this movie to that ballet) -- it was a beautiful series of music videos, each of them a valid work of art in its own right; but the combination left me a little cold.
I want to see Peckinpah's Pat Garrett and Billy the Kid now, which the Richard Gere portion of this movie is billed as an homage to. The scene of the group on the bandstand playing "Goin' to Acapulco" may have been the most beautiful imagery in the whole film -- although the sequence of Cate Blanchett's character singing "Ballad of a Thin Man" was well worth while as well.
One thing that really struck me was "Alice Fabian" (I guess a stand-in for Joan Baez?) saying of "Jack Rollins", (approximately) "It seemed as if he was singing what I meant to say but could not figure out how to express" -- this struck me as very similar to my own reaction to some of my very favorite stuff, e.g. Orhan Pamuk's writing or Dylan's music.
Saturday, May 24th, 2008
Just downloaded from DimeADozen, this concert --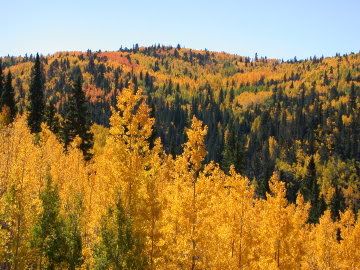 Robyn Hitchcock and The Electric Trams, 5/18/2008, Arts Theater, London, which includes a cover of "Up on Cripple Creek". Nice! I don't think I've ever heard Robyn perform a song of The Band's before; it is very pleasant to listen to. Dig the saxophone.
I had been thinking about this combination of artists recently because I've been listening a lot to Robyn's "Serpent at the Gates of Wisdom", which includes the lines "Rolling down the frozen highway/ Like a burning tyre." Sounds to me like an obvious reference to Dylan's motorcycle accident by way of "This Wheel's on Fire". (And note that Robyn said he pictures Danko singing lead on this.)
Other good covers in this set: George Harrison's "Old Brown Shoe"; The Beatles' "I've Got a Feeling". Also, "Adoration of the City" off of "A Star for Bram", which I had never heard before.
...I love a coincidence: today a post on Catbird Records' blog features Robyn covering Every day is like Sunday, by The Smiths.
Thursday, May 29th, 2008
...Is the bass line of "Got to do it right". And well, there are a lot of seriously great bass lines on the record -- that one just stood out for me this morning.
Ways to respond to rhythm in music
I want to think some more about this idea that I can't enjoy Funk unless I am able to shake my bootie... I was listening to Danko and Helm playing "Caldonia" this morning and I was loving it, digging the rhythm -- but my response to the rhythm was just to nod my head, tap the beat with my wrist. I mean I think I probably would have danced if I hadn't been driving; but there wasn't any urgent demand to. So what's the distinction between Blues and Funk that's driving this? I could totally also just be seizing on a single experience and trying to generalize from it in an invalid way -- this is a pretty common pattern with me.
On the topic of involuntary responses to music -- I find it impossible when listening to "Caldonia", not to sing along with the lines "Caldonia! Caldonia!/ What make your big head so hard?" That is running through my head all morning now.
Saturday, May 31st, 2008
My mix tape of happy music is now online -- an hour of tunes with the common factor being that they all lift my spirits when I listen to them. ("Easy Listening"?) Download the mp3's here: Feel Alright mix. Track listing and some notes below the fold. Let me know how you like it!
(...Damn, I knew I was going to do something wrong with the metadata. If you add these files to iTunes, they will go in the wrong order. You can, if you wish to, correct the order by highlighting all of the songs, choosing "Get info (ctrl-I)", and deleting the "disk # of #" fields. ...Okay, I think this is fixed now... But if you add them into iTunes and the order looks wrong, well you know what to do.)
Monday, November 17th, 2008
Janis lent me a copy of Dylan's recent disk, Modern Times. The first thing that hits me listening to it is what a huge range of variation there is in Dylan's work.
I mean listening to this you recognize instantly who is the author -- his voice and his personality are unmistakable -- but it's a brand-new sound, not quite like anything he's done in the last 40+ years. (That I can think of anyway. I don't have an encyclopædic familiarity with his work, but I do know a lot of it. The closest thing to this that I can think of, is Basement Tapes; but that's not at all a perfect match.)
It's a groovy sound, too, different though it is from any of the Dylans I know and love. It's going to take a bunch more listening to really get to know the songs -- on first listen it seems like the real highlights of the record are "Rollin' and Tumblin'" and "The Levee's Gonna Break"; the only song I really didn't like was "Workingman's Blues #2" -- it seemed plodding and lifeless. A couple of the other songs were not perfect lyrically -- the quality of inspiration that you feel in Dylan's best work was not always present -- but the instrumental power carried them. I'm looking forward to keeping this on my car stereo for the next while and listening to it every day until I really get to know the songs. Also interested in finding out more about the source tunes these are based on; the only one I really know is Muddy Waters' "Rollin' and Tumblin'."
More posts about The Band
Archives
Drop me a line! or, sign my Guestbook.
•
Check out Ellen's writing at Patch.com.