Saturday, September 24th, 2016
A meme going around Facebook asks us to describe our own identity using 3 fictional characters. Mine? K. (Amerika), Ka (Snow), Kate (The Enthusiast).
Friday, September 23rd, 2016
"If an infinite number of rednecks riding in an infinite number of pickup trucks fire an infinite number of shotgun rounds at an infinite number of highway signs, they will eventually produce all the world's great literary works in Braille. "
Sunday, May 22nd, 2016
The unfamiliar world instruments story continues... For my birthday last week, Ellen and Sylvia gave me a dilruba, northern Indian fiddle with a neck similar to a sitar's neck (although the sound is pretty different from a sitar's).
An unusual thing about this instrument: Its bowl body is carved from a block of wood, not separate ribs bent and glued together. It is pretty heavy, but easy to hold since it rests on the floor. The bow ("gaz") is horsehair strung on bamboo, much tighter than the hair on a violin bow and without the mechanics -- the frog is just a piece of wood attached to the bow with twine, and does not tighten/loosen. The gaz is light as a feather and balanced perfectly. Bowing technique is very key; it is easy to just produce a dissonant scratching/buzzing tone if you are not holding the gaz just right. (Holding it right so the note rings, there is still a scratch/buzz element to the sound, but it does not overwhelm.)
The dilruba ("दिलरुबा‬" in Hindi means "heart-stealer") has in common with the erhu, that there is no fingerboard; strings are stopped with just the finger rather than pressed between the finger and something solid. Although the frets are exactly like a sitar's frets, you don't press the string against the fret. I've found the clearest and truest tone comes from fingering the side of the string -- this way you can touch the fret to keep your finger accurately positioned, and can stop the string without bending it.
Here is a recording of "Country Honk":
Thursday, March 31st, 2016
My latest unfamiliar instrument arrived in the mail this evening --


Tuesday, February 16th, 2016
In the hallway he saw a poster: he was indeed approaching the exhibit. Paul Jackson Pollock, American Painter. He could see it at the end of the corridor, bursting riotously out of the doorway, lashing him with its lunacy — it looked to him like one of Van Gogh's stars had spun out of its orbit and smashed to pieces, cracked against the wall before him like an enormous egg. With a wary step he entered Pollock's kingdom.

--Marta Aponte, 1955: Lavender Mist


Thursday, February 11th, 2016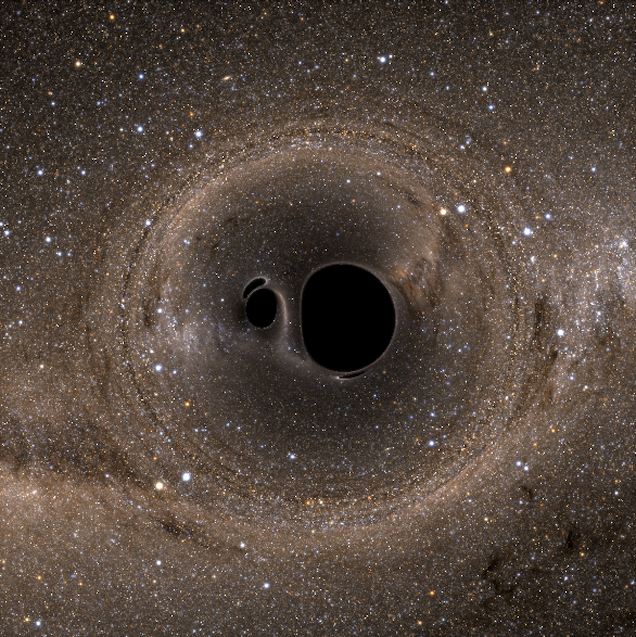 What sort of a pebble can one skip across the rippling surface of space-time??
Sunday, February 7th, 2016
(apropos of nothing) "I eat my peas with honey" by Ogden Nash can be sung to the tune of "I have a little dreidl".
Monday, February first, 2016
Otra vez publicado -- mi traducción del cuento "Mariquita Sánchez" por Paula Jiménez España se puede leer en la nueva edición de Palabras Errantes, "Writing Lesbian Desire".
Sunday, January 10th, 2016
Tweedledum and Tweedledee
Agreed to have a battle;
For Tweedledum said Tweedledee
Had spoiled his nice new rattle.

Just then flew down a monstrous crow,
As black as a tar-barrel;
Which frightened both the heroes so,
They quite forgot their quarrel.
It is inherently liberating for a writer to retell the story of Tweedledum and Tweedledee. The essential absurdity of opening your story "Tweedledum was squatting pensive by their camp fire..." can absolve the author of any further need for exposition or explication. The fictional world of his narrative will be heralded in all its richness and detail by the mere presence of the chubby, angry twins.
Drop me a line! or, sign my Guestbook.
•
Check out Ellen's writing at Patch.com.