Thursday, March 31st, 2016
My latest unfamiliar instrument arrived in the mail this evening --


Tuesday, February 16th, 2016
In the hallway he saw a poster: he was indeed approaching the exhibit. Paul Jackson Pollock, American Painter. He could see it at the end of the corridor, bursting riotously out of the doorway, lashing him with its lunacy — it looked to him like one of Van Gogh's stars had spun out of its orbit and smashed to pieces, cracked against the wall before him like an enormous egg. With a wary step he entered Pollock's kingdom.

--Marta Aponte, 1955: Lavender Mist


Thursday, February 11th, 2016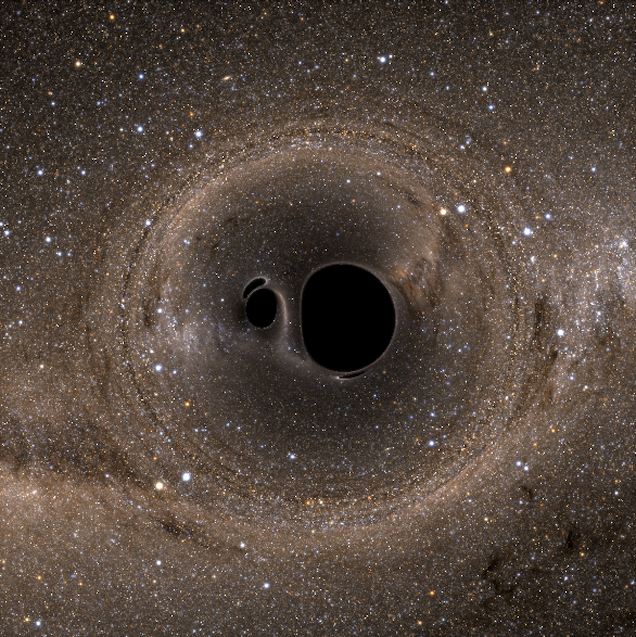 What sort of a pebble can one skip across the rippling surface of space-time??
Sunday, February 7th, 2016
(apropos of nothing) "I eat my peas with honey" by Ogden Nash can be sung to the tune of "I have a little dreidl".
Monday, February first, 2016
Otra vez publicado -- mi traducción del cuento "Mariquita Sánchez" por Paula Jiménez España se puede leer en la nueva edición de Palabras Errantes, "Writing Lesbian Desire".
Sunday, January 10th, 2016
Tweedledum and Tweedledee
Agreed to have a battle;
For Tweedledum said Tweedledee
Had spoiled his nice new rattle.

Just then flew down a monstrous crow,
As black as a tar-barrel;
Which frightened both the heroes so,
They quite forgot their quarrel.
It is inherently liberating for a writer to retell the story of Tweedledum and Tweedledee. The essential absurdity of opening your story "Tweedledum was squatting pensive by their camp fire..." can absolve the author of any further need for exposition or explication. The fictional world of his narrative will be heralded in all its richness and detail by the mere presence of the chubby, angry twins.
Friday, December 25th, 2015
Saturday, December 19th, 2015
"To be honest, I can't think of
any
other nursery rhymes or children's stories as starkly Sisyphian as Itsy Bitsy Spider."
-- Tim S.

We must imagine the Itsy-bitsy Spider happy.

"The Little Engine that Thought It Could": an eternally optimistic Sysiphus variation.
Wednesday, August 19th, 2015
Drinkin Wine
(Stick McGhee)
Lonesome Nickel
(Jeremy Osner)
The Hoochie Koochie Man
(Willie Dixon)
Desolation Row
(Bob Dylan)
One Toke Over the Line
(Brewer & Shipley)
They're Red Hot!
(Robert Johnson)
(here's the link to Hobo Nickel
! :))
Drop me a line! or, sign my Guestbook.
•
Check out Ellen's writing at Patch.com.